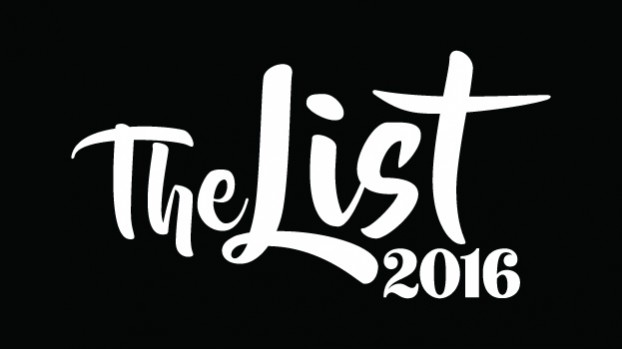 Now that Marketing has joined forces with strategy and Media in Canada, the combined editorial team has made a few changes to some recognizable programs, including The List. While our readers may not see the same titles they once did, there's no need to fret. We're still recognizing the best of the year among agencies, media players and tech companies in terms of news made, successful business strategies and their influence on the industry at large. Our process remained the same. Our editorial staff pored over dozens of nomination forms and news stories from the last 12 months to choose The List.
Here, we look at why Leo Burnett Toronto has continued to be a standard for excellence in the Canadian agency landscape as its influence expands beyond the country's borders. Be sure to check back here on strategyonline.ca over the next two weeks to read all about the companies that shook things up in 2016.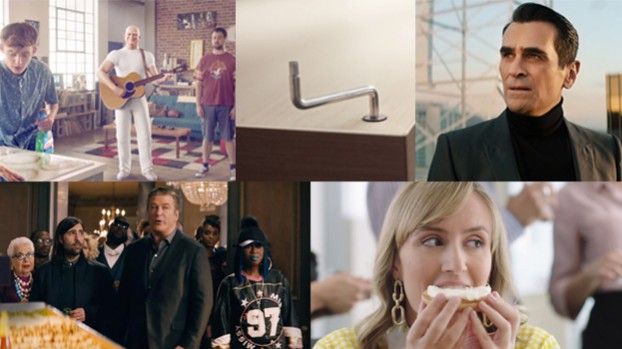 With the amount of awards and accolades Leo Burnett Toronto has piled up over the years, the ad industry within Canada has held the agency in very high regard. But in 2016, it seemed like the world began turning its attention to the agency.
Among a number of new appointments within Publicis Groupe's Publicis Communications, CEO and CCO Judy John and CSO Brent Nelsen had their creative and strategy leadership, respectively, expanded across Leo's offices in North America. This effectively means all creative and strategy for the agency network's offices in North America will have to come through Canada.
"It's a lovely signal to send to all Canadians in the industry that you don't have to leave this country to make a difference on a global scale," Nelsen says.
"Because we're smaller and fleet of foot [compared to the agency's other offices], it lets us think of things like new structures for our teams or our work," he adds. "Those are learnings we've had success with and now, in the positions Judy and I have, we can share that with the other offices who might not have had the time to think about or implement because they and their assignments are so massive."
New jobs aside, it'd be easy to make the case for Leo becoming a global agency just looking at its client roster. This year, the agency created new global campaigns for P&G's Mr. Clean and Gain and North American campaigns for Bounce, continued to work with Kraft Heinz's Philadelphia Cream Cheese in Canada the U.S., while it was also selected to lead the charge on Super Bowl and Prime Day spots for new client Amazon.
Topping 200 employees in its Toronto office, Leo Burnett is among the larger agencies in Canada, but maybe not so much when compared to the agencies global clients are used to working with. The agency refers to its un-siloed model as "One Team, One Dream," with all services operating together without divisions, and each piece of business led by a triumvirate of leads from creative, accounts and planning.
"Because those three work so closely, these global clients are getting a really close knit, efficient, agile team," says David Kennedy, EVP and COO of Leo Burnett Toronto. "That might not be something they're used to in past relationships with bigger agencies that can be unwieldy and those groups aren't as close, and might even be at odds with one another."
Plenty of Canadian agencies have and continue to work with clients south of the border, but Leo's expanding mandates and new clients seem to be coming in recognition of consistently delivering effective work.
"We were lucky enough to have the opportunity to work on Gain 15 years ago when it was a struggling brand in the U.S. and P&G decided to give us a shot to see what we could do with it," John says. "Now it's a billion dollar brand. We were given an opportunity and that begets other opportunities."
"I also think it creates more pattern recognition," Nelsen adds. "When you have similar clients facing similar problems, someone has inevitably solved something similar. You may not have the exact solution, but there are value learnings that often just get lost on someone's laptop and don't get transmitted. I think we're in a great place now to ensure those learnings, more often, will get transferred through the system instead of lost within it."
Leo also added plenty of new AOR assignments here at home. It won Canadian work for General Motors' GMC and Buick brands and was picked to handle the Canadian launch of Uniqlo. It also added more work with the Ontario government's Ministry of Education and Ministry of Indigenous Relations and Reconciliation to its hugely successful "#WhoWillYouHelp" campaign for the Ontario Women's Directorate last year.
In terms of growth, it also hired Matthew Nelson (who brought experience from Noise, DDB, R/GA and Tribal) as its new director of digital innovation. It also added to its roster of creative directors, with former Cundari, CP+B and Zulu Alpha Kilo creative director Sean Ganann focusing on digital and former McCann Canada creative director Chris Munnik leading creative on the agency's TD business. It also brought new leadership into its planning group when it hired former Taxi president Nancy Beattie and added to the capabilities of its existing print studio and added new, in-house video production capabilities.
"We have an ambition of leading from Canada and always held the belief that we want our work to be good enough to be picked up in other markets," John says. "It's exciting for our people as well. Working on different problems and solving different things in different markets provides a new challenge, plus I think we're all learning a lot as a result."